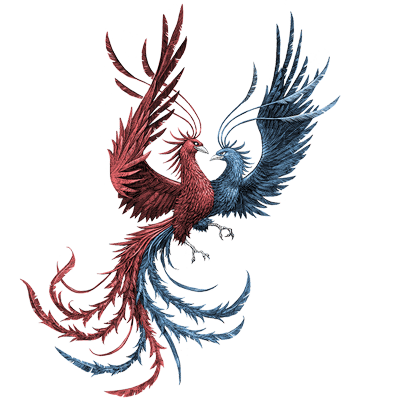 ---
---
2019 Sine Fine
The great poet from Tang Dynasty Po Chü-i writes:

On high, we'd be two love birds flying wing to wing,
On earth, two trees with branches twined from spring to spring.
Inseparable birds are a classic symbol of love and intimacy in Chinese culture. With one set of wings, the blue bird and the red bird are bound together forever, and will never separate. Like the birds, the intense passion and love of our newlywed friend Benoit Touquette has been beautifully translated into this wine.
2019 Fairest Creature Sine Fine Cabernet Sauvignon by Benoit Touquette
"Has a slightly darker, powerful style while still certainly playing in the sexy, opulent end of the pool. Blueberries, chocolate, flowers, espresso, and classy oak all define the nose, and it's a full-bodied, concentrated wine on the palate, with ripe tannins, a great mid-palate, and terrific overall balance. This floral, blue-fruited, seamless beauty offers loads of pleasure today yet will benefit from 3-4 years of bottle age to integrate its oak and evolve for at least two decades. It's another brilliant wine in the lineup." (98 Points, Jeb Dunnuck)